Wanna be a member of the madness?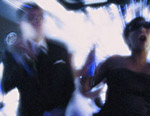 Come out and play at Ignite Phoenix After Hours (IPAH) #6!  A lot of the information below is yet to be determined, but keep up to date here as we finalize the details!
Date: TBD
Location: TBD
Event details
Tickets: TBD

Admission:

Tickets will sell out. However, there are always a few people who can't go at the last minute. We will be guiding them to our Facebook page, so keep an eye on that page to find tickets or a hot date. Also, remember to bring your ID since this is a 21+ event.
Times: TBD
Parking: Click here for a parking map. The Mint is located at 7373 E. Camelback Road on Camelback just east of Scottsdale Road. You can use street parking around the club, the parking garage on 4377 W. Wells Fargo Ave., or valet at the W Hotel west of The Mint.
Food: Things may get a little hot and steamy at IPAH, so The Mint has cooked up some special dishes to follow suit. The menu will include jalapeno mac and cheese, chicken strips and fries, and vegetarian egg rolls with sweet and sour sauce.
Drinks: The Mint has a full bar to fuel the party. Cash is preferred, so stop by the bank on your way there or use the on-site ATM.
Attire: Whether you want to dress to the nines, pull out your banana hammock, or go topless (yes, really), anything goes at IPAH. Most people will be casual, but go on with your bad self and dress in whatever makes you feel good! Just make sure to wear comfortable shoes because seating is limited.
Get social: Follow our Facebook page for updates, and use #IPAH6 on your posts at the event. Remember – no pictures or video are allowed without permission from the After Hours team.